Implant Dentistry in Rapid City
Reclaim Your Smile With Implant Dentistry
Of all the ways modern dentistry has to replace missing teeth, dental implants are by far the best. There is no tooth-replacement option that will give you a longer-lasting result. Implants also help preserve tooth-supporting bone that naturally deteriorates when a tooth is lost. Loss of bone is one of the major hidden consequences of losing teeth.
Our team at Rapid City Smiles Implant and Family Dentistry is dedicated to giving you the beautiful, confident smile you deserve. We pride ourselves on modern, comprehensive Implant Dentistry that includes placement, restoration, and comprehensive care. You'll love your smile again -- we guarantee it.
Dr. Graves is skilled and experienced with Implant Dentistry. Get replacement teeth that look and feel natural, right here in Rapid City. If you have questions about your services, simply fill out the form below and our team will reach out to you about your dentistry needs!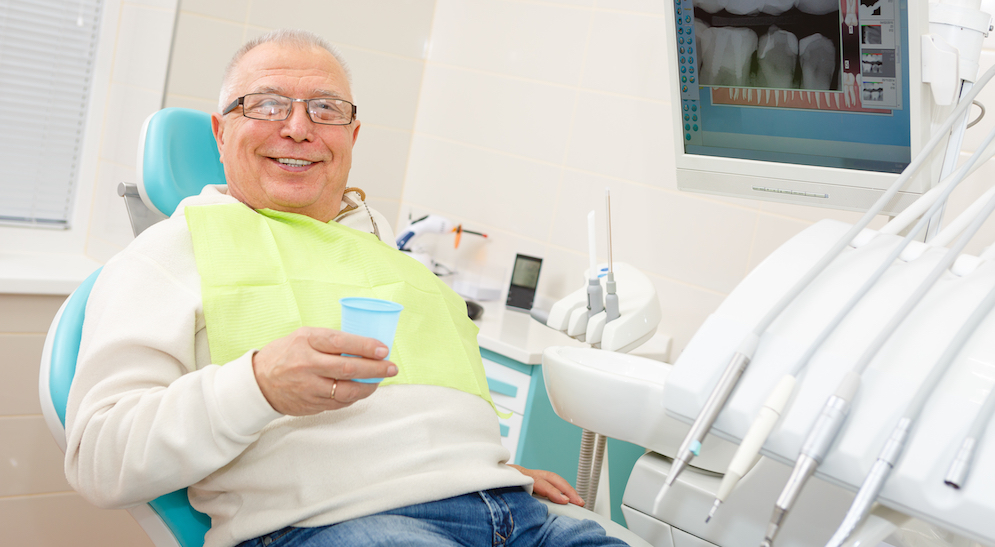 High-Quality, Affordable Dental Implants
We believe that everyone deserves a complete and confident smile. The first step is a consultation -- call us or fill out the short form on your screen and we'll contact you about how our professional dentistry services and revolutionary implant treatments can help you. Dr. Graves will discuss your smile goals, your budget, and help you make the right choice about your Dental Implants.
Rapid City Smiles Implant and Family Dentistry has given patients from around Rapid City and Ashland Heights get bright, beautiful, and authentic smiles. Now it's your turn!
The benefits of Dental Implants:
Durability & longevity: With proper care, Dental Implants can last for the rest of your life.
Support jaw health: Dental Implants prevent your jawbone from deteriorating after tooth loss.
Natural good looks: Our Dental Implants look and feel 100% natural, and you won't have to worry about discomfort or removing your implant to eat and sleep.
What Are Your Dental Implant Treatment Options?
A dental implant most often takes the form of a small, screw-shaped titanium post that replaces the root-part of a missing tooth. The surgical procedure used to place an implant is actually quite minor and routine, requiring only local anesthesia in most cases. After a healing period, the implant is topped with a lifelike crown custom-made to match your existing natural teeth. Implants have a documented success rate of over 95%, which is significantly higher than any other tooth-replacement option.
At your initial consultation, we'll review whether your gum and jawbone are strong enough to support Dental Implants. If not, we can still help!
Treatments to strengthen your bone and gums can help prepare your mouth to receive Dental Implant surgery. Bone grafts and sinus lifts are often performed on patients who are not currently candidates for implants -- after you heal, you'll be able to reclaim your confidence with a fresh, brand new smile and!
An Artificial Tooth Root
Once you're approved for implant surgery, the placement process will begin. Dr. Graves will make a small incision in your gumline, insert a titanium rod in the opening, and create the foundation for your new implant. Once your gums and jaw heal, the implant will bond with your jawbone, enabling it to act as an artificial tooth root. Your radiant new smile is underway!
Single & Full-Arch Dental Implants
Whether you are missing one or multiple teeth, we have restorative and implant options that will work for your specific needs! After your consultation, Dr. Graves will work with you to develop a personalized treatment plan for replacing your teeth. No matter your needs, we're proud to serve our Rapid City community by providing expert, compassionate care at Rapid City Smiles Implant and Family Dentistry.
Renew Your Smile With All-On-4
If you're in need of a full smile replacement, we offer All-On-4. This treatment can restore your natural bite and smile and involves using a minimal number of Dental Implants to attach permanent restorations. Enjoy downtown Rapid City with confidence -- it starts with your healthy, natural new smile!
Comprehensive Implant Dentistry: Placements & Restorations
Because Dr. Graves is an implant specialist, we can take care of your Dental Implants in-house, from start to finish. Rapid City Smiles Implant and Family Dentistry will be with your every step of the way! From your initial consultation to your aftercare, we offer professional guidance, compassionate care, and personalized treatment. Call today and see for yourself why we're Rapid City's choice for implant dentistry!
Mini Implants
If you're missing smaller teeth or incisors, we offer mini implants as replacement options. Dr. Graves is happy to talk to you about your needs, your options, and how Rapid City Smiles Implant and Family Dentistry can best serve you. Simply call us or fill out the short form on your screen to learn more!
Rapid City's Best Choice For Dental Implants
Missing teeth can take their toll on your health and confidence. That's why Rapid City Smiles Implant and Family Dentistry is dedicated to providing you with the most efficient, high-quality care in Rapid City, with ample comforts and amenities to keep you comfortable throughout your visit. Call us and ask about Dental Implants or simply fill out the short form below and we'll reach out to you about your needs!